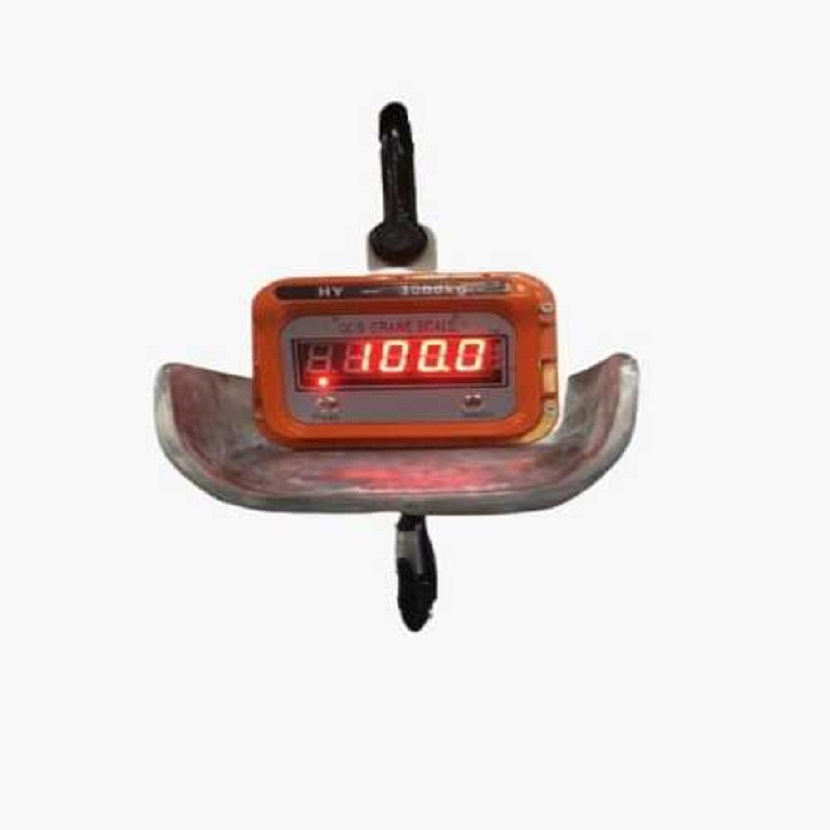 Every industry irrespective of its nature has a deep need to get accurate scales. The industrial weighing scale is measuring equipment of masses. These measurements are carried out worldwide in all areas, from the kilogram of vegetables to the ounce of metals to the ton of gases, and each measurement gets carried out with appropriate precision. With a variety of other measurements in a wide array of different industries, everything relies on accurate scales to enable them to determine proper pricing and correct quantities. Weighing scales is very essential for many industries, and these scales come in different variants, sizes and features.
Weighing scales have a wide range of commercial and industrial applications. In some industrial applications, weighing scales are often used for counting parts, batching, drum filling, mixing, dispensing, chemical formulation, and so other similar purposes. Owing to their varied applications, weighing scales are used in a broad array of environments. Therefore, while selecting a weighing scale for your weighing application, it is important to consider the environment in which it is intended to be used. Only protected scales should be used for weighing applications in hazardous environments. Fires or explosions can be prevented in hazardous areas by using intrinsically safe equipment with explosion-proof enclosures.
The flameproof weighing scale is an ultimate innovation in scale technology. Though there is a variety of weighing scales in the market, flameproof weighing scales are especially popular in the realms of chemical industries. They can easily handle objects of various sizes and weights, depending on your business needs and daily operations. Industries with hazardous areas that use a normal weighing scale had to deal with several compromises and limitations. All these can be avoided by the factories during the process of making, filing, and blending soaps, inks, detergents, petrochemicals, paints, and many more.
The flameproof weighing scale is specifically designed to be used in industries which have hazardous areas. This can be major because of the presence of certain kinds of liquids, fumes, dust or other conditions. It is fitted with a high-speed digital indicator enclosed in a rugged flame-roof enclosure to withstand any physical damage in case of an internal explosion.
Working of Flameproof Weighing Scale
These weighing systems to be used in hazardous environments should have in-built suitable protection to prevent fire or explosion. The following elements that can result in the explosion are combustible gas, vapour, mist, or dust; even sufficient amounts of air or oxygen; and the source of ignition. A weighing scale which is not properly protected can provide the energy required to trigger an explosion. This weighing scale has a flameproof and weatherproof glass window, a push button and a rotary switch in cast aluminium construction that meets the requirements of protection against flame and high temperature. This concept is used specially designed for weighing scales in hazardous locations to reduce the available energy in the scale so that it cannot ignite explosive fumes/gases or flammable liquids. The flames do not get any passage to come in contact with gases in the external atmosphere. As a result, the external environment of these industries remains safe even for the workforce.
Some of the popular industries which have extensive use of flameproof weighing scales are-
Chemical Industry
Pharmaceutical Industry
Petro-chemical Industry
Lpg Filling Station
Paint Industry
Plastic Industry
Firework Industry
All the products of these industries are flammable which means weighing them with a regular scaler can invite various risks. Hence, use a flameproof weighing scale certified by the Central Institute of Mining & Fuel to meet stringent requirements. If you are interested in buying a good quality flameproof weighing scale then contact a reputable flameproof weighing scale manufacturer and check the deal.
Features of a flameproof weighing scale:
High tensile body
Flame resistant structure
A bright display of weights
Minimal maintenance
Long battery backup
Made of supreme quality, strong, corrosion proof, heat resistant metal.
Highly perfect and accurate solution
Clear display with a digital screen
Here are some of the important aspects that need to be taken care of by the manufacturers of flameproof weighing scales-
They should have set up a modern infrastructure that includes a technically sound production unit, equipped with the latest machines and technology.
They should have a spacious warehousing unit that helps them to keep the offered range in a safe environment.
Their products should be popular for their fine functioning, excellent strength, optimum quality, accurate result and damage resistance.
The flameproof weighing scale should be manufactured from the finest quality stainless steel material which prevents corrosion over the life of weights.
The manufacturers should design and manufacture all their products fully in-house with a highly proficient team of technical experts who possess in-depth knowledge and vast experience in this field and efficiently utilize their deftness in the production activity.
They should have a separate team of quality controllers who conduct stringent checks on the raw materials at every stage, in the manufacturing process & finished products using various quality testing equipment.
The weighing scales should be supplied in easy-to-clean sturdy aluminium or plastic boxes with an additional layer of protective foam material.
They should have a customer-friendly after-sales & service team that is constantly engaged in providing innovatively developed products and services to valuable customers.
The offered flameproof weighing scale should be manufactured using optimal components and contemporary technology as per the standards laid down by the industry at affordable prices.
Bottom Line
To obtain the best accuracy results from high-precision flameproof weighing scales, the balances should be frequently calibrated with the use of accurate standard weights along with documented metrological traceability as required by the approved standards of internal quality assurance departments for these hazardous industries.
Fortunately, at a leading flameproof manufacturer, you have access to an expansive catalogue of a diverse range of flameproof weighing scales. Whether you belong to manufacturing, food & beverages, cosmetics, shipping, pharmaceuticals, or agriculture, there is a flameproof weight scale available to address your need to defend against the risk of fire or explosion.