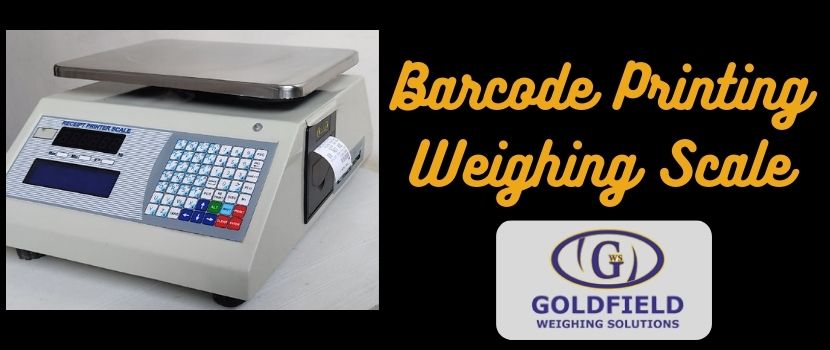 Keeping track of weight measurements might speed up manufacturing, prevent expensive errors, and enhance customer service. One of the easiest ways to record weight readings is by connecting a printer to your weighing scale.
You may order the different types of scales using a printer. As an alternative, they may export information to an USB flash drive of the weight findings.
We go through the main advantages of selecting a Barcode Printing Weighing Scale in this blog article.
Printing out your weight entry gives you a clean physical copy for your files
A computerised weighing scale with a printer boosts productivity since it eliminates the need for manual weight recording. The weight reading on the display will be printed by simply pressing the Print button on the indicator.
You may also attach the label to printed documents, providing you with a legible, time-stamped paper copy of the weight.
The ability to trace shipments via a printed weight record
Traceability is the main factor influencing people's decisions when it comes to weighing scales with printers. You can write the weight, consignment number, date, and time on an adhesive label. You can subsequently attach this label to a box or cargo.
This makes it possible to quickly verify the weight and contents of outbound shipments. This makes sure everything is present and proper. Your system or CRM may allow you to track the cargo once it leaves your company.
A printed weight record helps lower the cost of shipping
You will normally benefit from the weight if you utilise a third-party courier to deliver your products. Make sure you are aware of the weights of your shipments and the associated shipping charges. You can write down the weight on an adhesive label and adhere it to the merchandise.
It will be simpler for couriers to pick up your items if you name all outgoing deliveries in the dispatch sections. This is possible if you provide quantity, consignment numbers, and even location. Consignment weight information can help you keep the transportation expenses for your products under better control.
A weight record that is printed out might decrease mistakes
It would be less likely for human mistakes to occur if the weight reading prints immediately from the scale.
There is very little likelihood that the reading will be misconstrued because the digital printout is simple to read. For the purpose of ensuring consistent quality, readings may also be simply compared to earlier weight data.
Customers may grasp what they are obtaining with the aid of a printed weight record.
They will inform you of what they are receiving by labels on consignments or packages. By buying something based on weight, they can quickly determine what the shipment is and be certain they are receiving it.
You can easily and affordably set up a sticky label printer with a scale and you can see significant advantages. This includes more efficient shipment management and quality assurance inspections prior to product delivery to clients. You may customise your printout depending on the requirements of your company or your clients.